Gas regulators are responsible for pressure maintenance and shutting off the flow of gas or liquid. Acting as valves, the regulators come in various types and are made of different materials. Dual stage brass barstock regulators are one such type of gas regulator known for its excellent pressure control of ultra high purity gases.
Features of a Dual Stage Brass Barstock Regulator
Two stage brass barstock regulators exhibit various features that make it suitable for achieving precision pressure regulation of high purity gases. Here are some of the distinctive traits of these regulators:
They are designed for sustainability, precise pressure control, and easy usability;
Dual stage brass barstock regulators show impressive flow capacity;
They can be used in eximer laser gas systems, because of their durable and rugged body;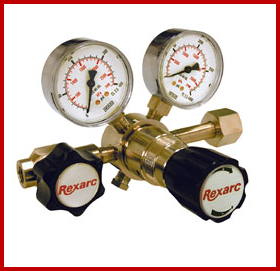 They are also known for delivery of consistent pressure, regardless of the alterations in the supply pressure;
Their consistent pressure monitoring feature makes them ideally suited for decaying cylinders, as well;
They come with a six-port configuration, making them adaptable for various high purity gas systems;
Their brass barstock body is responsible for their sturdy performance, even in hostile work conditions.